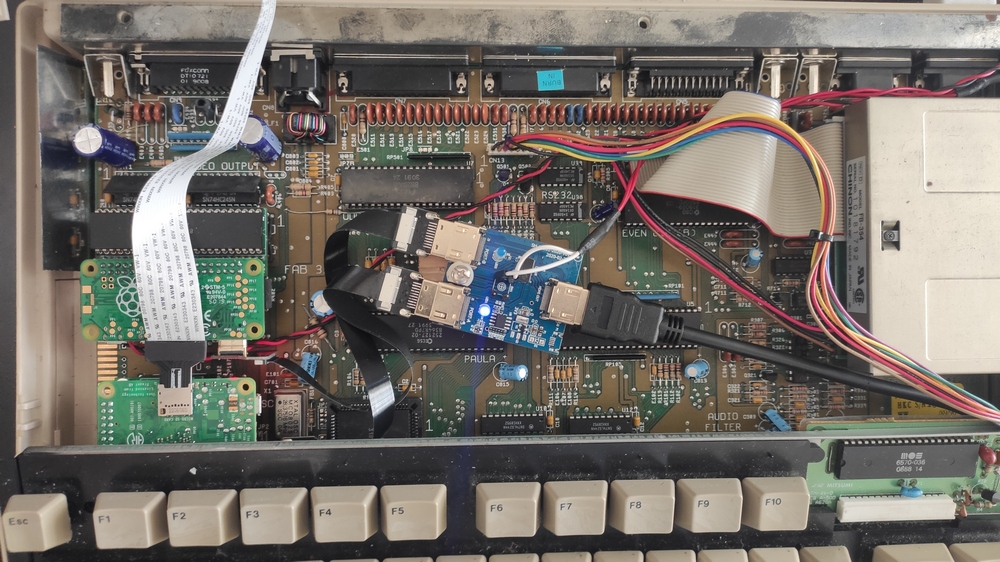 The A500 you see here is the very A500 that I bought new in the eighties. It's a revision 6 board. I used it heavily in that time, before I finally bought an A4000/030 in the nineties.
As I now have only two Amiga's left (A500 and A1000), I decided to fully expand it with the latest accelerator and display possibilities, which will make it a lightning fast machine that only needs a HDMI monitor.
In fact these are easy to do enhancements as they need no altering of the board and only minor modifications of the housing. Choosing the right HDMI-cables was the only thing I needed to do. You see the result in the photo.
The RGB2HDMI and PiStorm are connected to a small PCB which is a monitor switch. Although it can be made to switch automatically I opted for a push button on the rear of the A500 to switch between the HDMI output of the RGB2HDMI and PiStorm's RTG.
The SD card from the PiStorm has an extension cable that moves the card to the top left of the housing.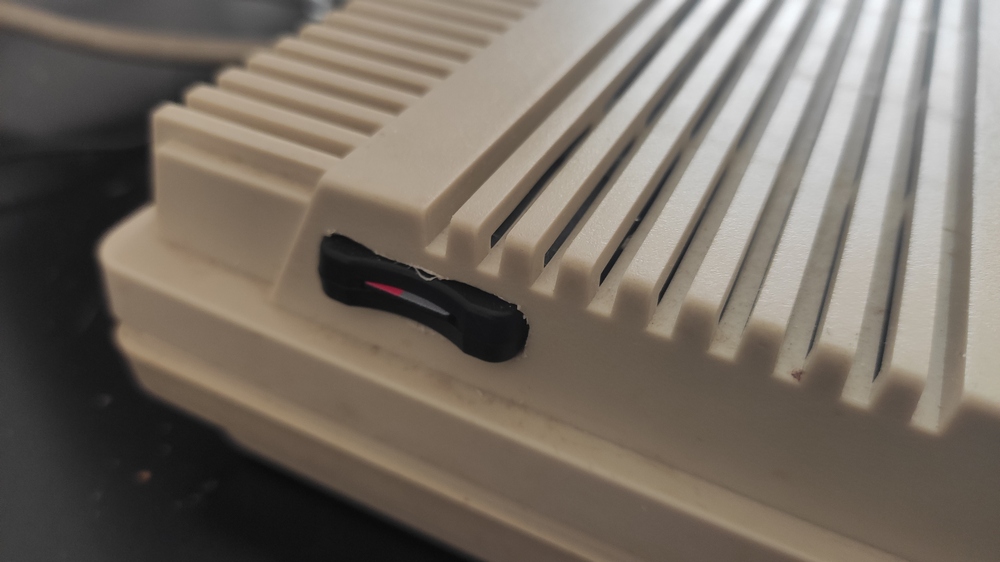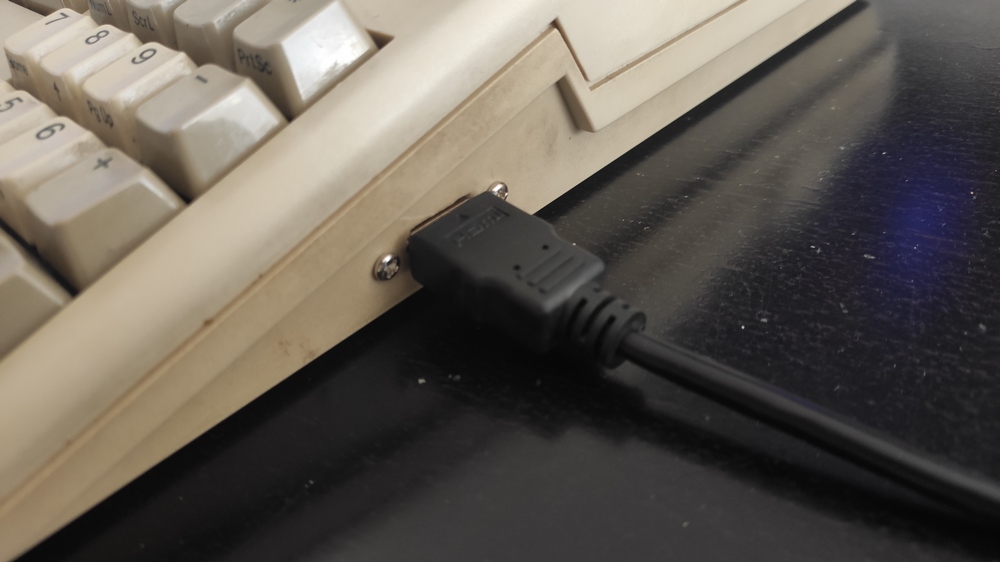 This A500 also uses the new wireless Tank Mouse from the Kickstarter project of Lukas Remis. A plipbox is attached for connections to the local network and internet.